Western france tour operator based in brittany
Westcapades is located in Rennes celtic brittany main city with 200000 inhabitants living with Universities and a Citroen car factory .We do provide original tours since 2001 year and vacations for group travelers just like individuals who need help for handling their exploration of this unique western France nearby Paris . Our family-runned independant agency is a top provider of minivan day trips to Mont St Michel supported by Ricksteve's since 2010. Departures are from Rennes and Saint-Malo both. Several options are possible as a one day tour just like several day tours from Rennes to Normandy landing beaches just like Loire valley chateaux loke Amboise and Azay-le-rideau nearby Tours city . 
Featured in Rick Steves' France guidebook since 2010, and official member of Atout France (only travel industry's state organization registering licensed french tour operators and minivan tour companies), Westcapades funded in 2001  is a Brittany and Rennes based tour company, one of the only experienced and english-speaking french tour operator in western France.
Westcapades, brittany incoming tour operator, touring for business and leisure groups, select only best local partners for accommodation, meals, sightseeing, transportation, just like entertainment and activities.
One staff member oversees your plans from initial request through the conclusion of your trip. Our products are sold direct to clients plus through tourism professionals (travel agencies and tour operators). Plus Westcapades assures a quick follow-up !
The team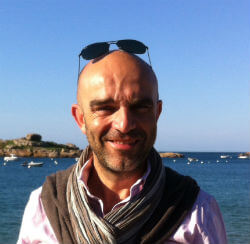 Marc Le Meur Founder
Marc native from Brittany with celtic roots from Ireland. He studied Hospitality management in France & Northern Ireland universities. Experienced manager with a demonstrated history of working in the events services industry.
Contact Marc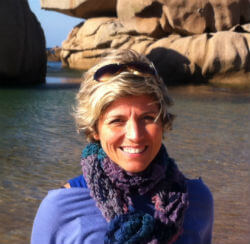 Géradine Le Meur Projet Manager
With over 10 years experience in the Hospitality Industry, Sales and Marketing, product management is a natural fit for Geraldine. She manages and organizes a range of corporate and exclusive events, as well as small and large group tours. She is energetic and efficient and has the unique ability to put her clients at ease immediately. She brings with her a natural inclination to be organized and a dedication to customer service.
Contact Géraldine
Partners